THE JOYAZPACHO
A completely chilled out soup? Discover JOYA®-style gazpacho !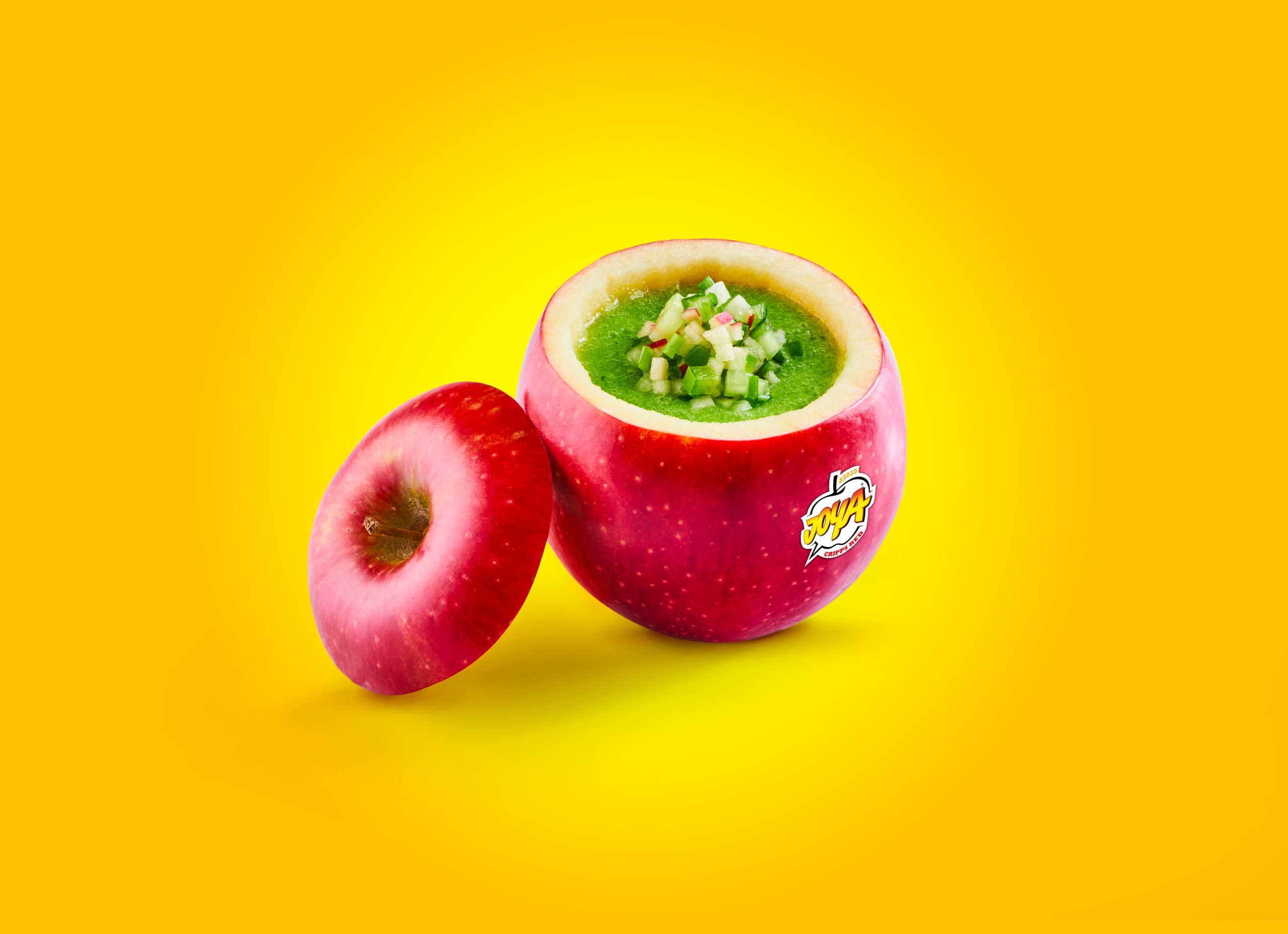 Feeds 4 :
5 JOYA® apples
1 cucumber
1 green pepper
A little water
A dash of olive oil
A pinch of salt
A few sprigs of chives
1Cut 4 apples to 3⁄4 of their height and save their tops.
2Hollow out the apples using a biscuit cutter and a spoon. Keep the apple flesh and get rid of the cores.
3Peel the cucumber, pepper and remaining apple. Cut a small part of the ingredients as well as the chives into fine brunoise.
4Blend the peeled apple, apple flesh, cucumber and pepper together.
5Add a little water if needed, for a smoother consistency, then season with oil and salt.
6Fill your cored apples with the soup, then add the brunoise on top.
7It's ready to eat ! For another taste of summer !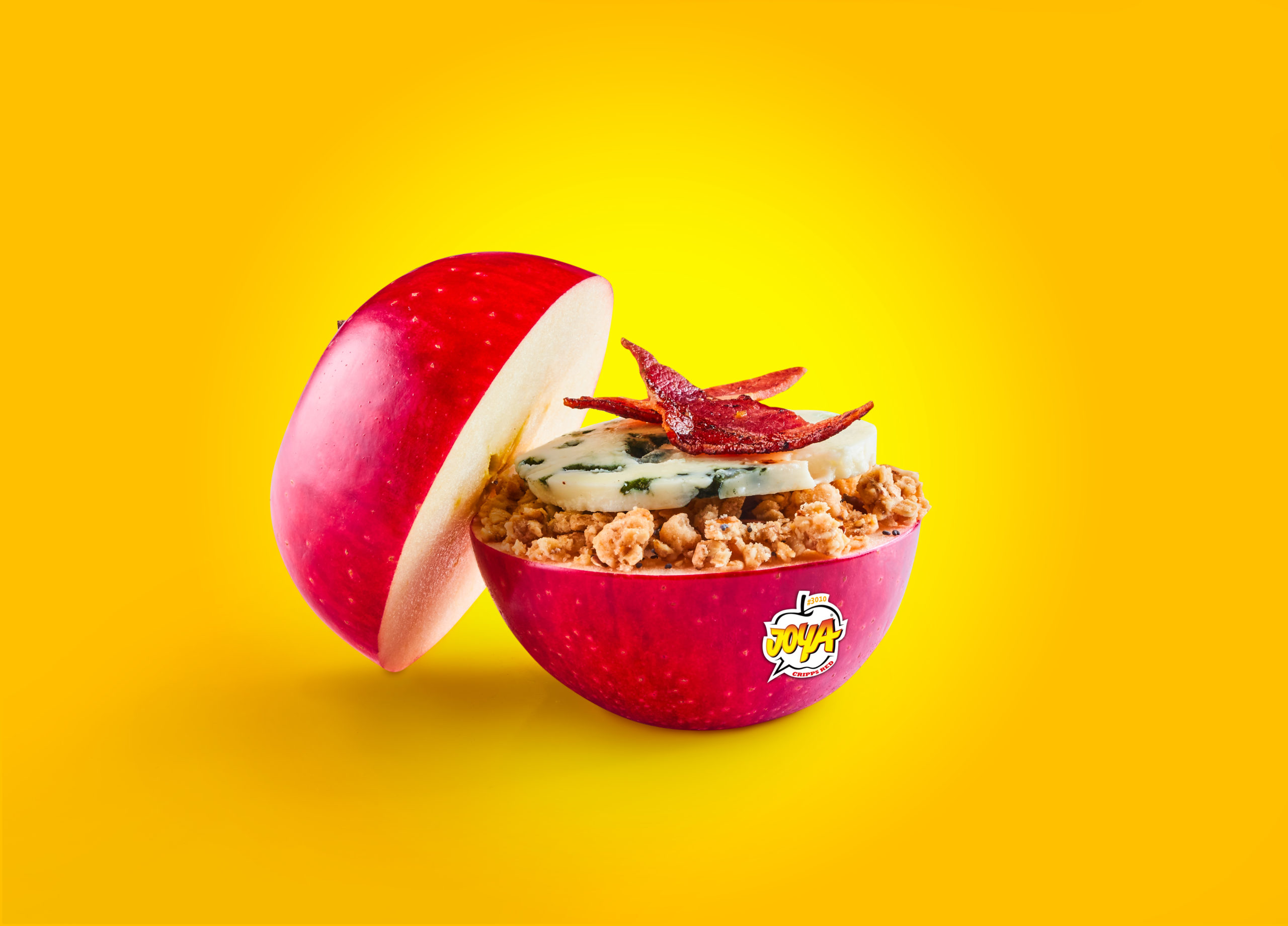 THE BAKED APPLE SURPRISE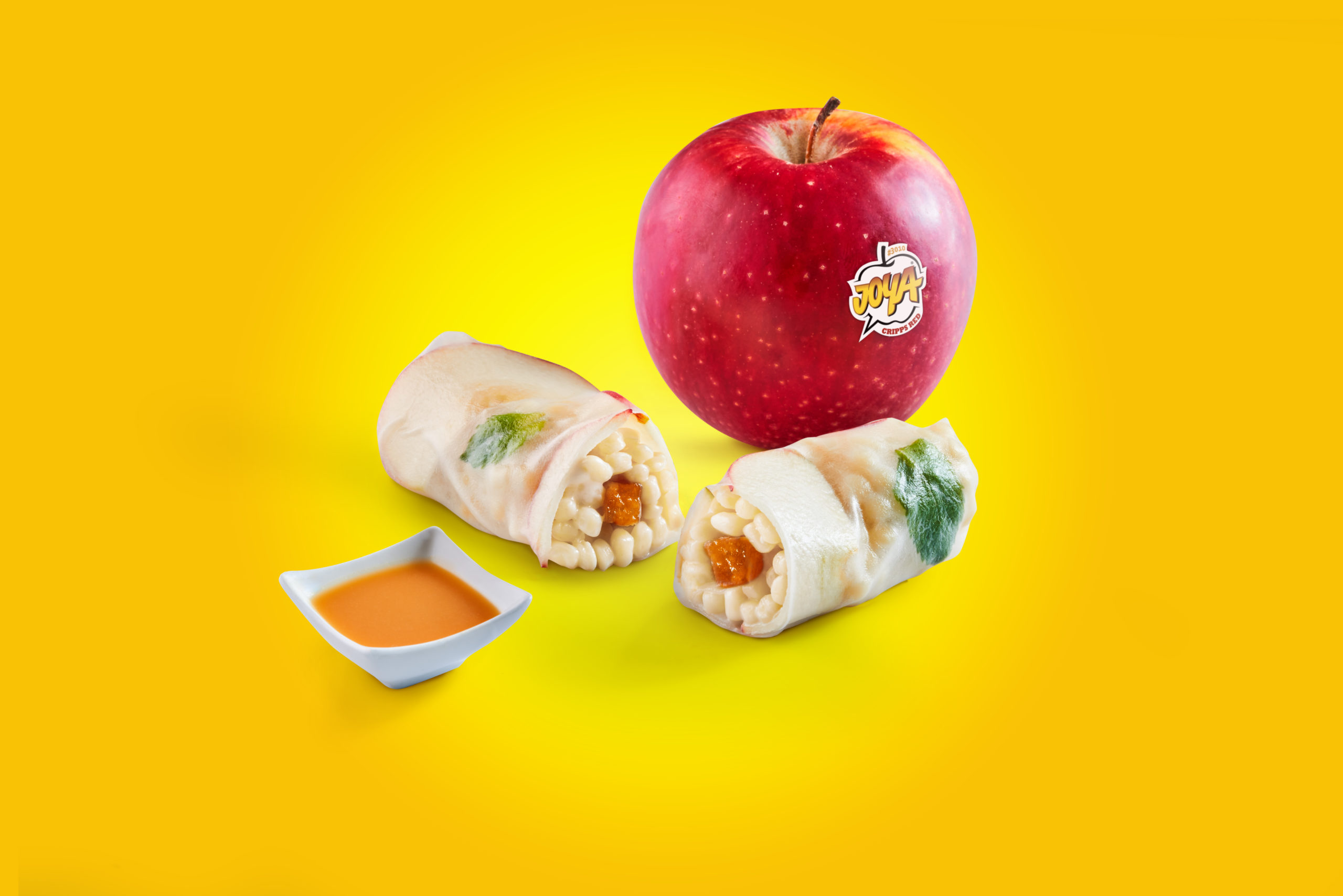 SPRING ROLLS À LA JOYA®